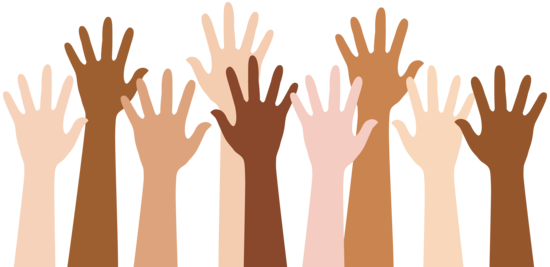 Thank you to everyone who attended the Duveneck Anti-bias, Antiracist (ABAR) Committee's Parent Ed nights in 2021.
December's Parent Ed event centered on talking with our children about race. The Duveneck Anti-bias, Antiracist (ABAR) Committee shared resources, information, and stories that we can all use when talking about race with our children. One resource was a video presentation of the book Our Skin: A First Conversation About Race by Megan Madison, Jessica Ralli and Isabel Roxas. Another resource was this short video about why it's important to not be color-blind, but to actually acknowledge and celebrate our similarities and our differences: Amethyst: See Color.
October's Parent Education night "A Conversation About Equity and Race" was facilitated by Yolanda Conaway, Assistant Superintendent, Equity and Student Affairs, PAUSD. We had a tremendous number of families who attended in order to share, listen, and learn from one another as we continue to address issues around race and equity in our community. If you missed the discussion you can watch the recording via the link below.
We hope these Parent Education nights are the first of on-going efforts around this important topic. If you would like to get involved please see some additional opportunities below:
Book Club: Parent run book club focused on reading and discussing important literature regarding equity and race. Please email Kwanza Price at kwanzaprice@gmail.com if you would like to join.
Anti-bias, Antiracist (ABAR) Committee: Committee to partner closely with the Duveneck PTA and Principal Crane to build programs that create a more equitable environment at Duveneck. If you are interested in joining please contact Linda Henigin at pta@duveneck.org.
Thank you to the Duveneck ABAR committee who planned the events, and to the members who spoke at the December event: Tamsin Maxwell, Gena Carlstrom, Kwanza Price, Hilary McDaniel, and Linda Henigin. We hope you'll join us at our next event.
If you have a moment, please take this 3-question survey to help us plan future events tailored to your interests.